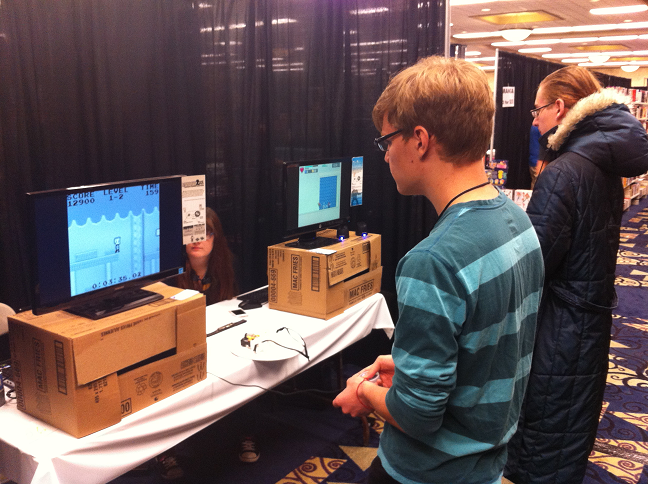 Hey there everyone, Syx here with an update of sorts. Over the weekend, I was at Ai-Kon, an anime convention in Winnipeg, MB. We were showing Ice Demon, Colorless Curse and the first public release of War Girl to the general public. An album of the goings on can be found here. I kind of regret not taking more pictures, but all in all the event went pretty well. We had a competition to see who could get the highest score in Ice Demon over the weekend. First place got over 120 kills which is no less than impressive to say the least.
Here is a list of the top scores over 10 on Ice Demon over the weekend:
1st: Dennis Fehr - 121 kills
2nd: Dale Miller - 32 kills
3rd: Travis Gauthier - 30 kills
4th: Caitlin Chorney - 20 kills
5th: Brent Lattery - 17 kills
5th: Josh Fideliak - 17 kills
6th: Jacob Sareault - 15 kills
6th: Danial Peters - 15 kills
7th: Nelson - 14 kills
7th: Jeriel Pagat - 14 kills
The best part though, in my opinion, is that we got a lot of feedback from con-goers over the last three days on our games. I even took the feedback I got for Colorless Curse and applied it to the game right at the con. So MvtCC version 1.4 is now live!
Having a booth at a con was a great experience and I hope to do it again and again for the foreseeable future. Maybe we'll even have some sweet sweet S&S merchandise next time <3