Khimera has been Greenlit! Releases May 9th!
---
Khimera: Destroy all Monster Girls will be Suits & Sandals' first official steam release!
The game will be on sale for the low low price of $0.00 (or $0.00 Canadian). You can click here for the steam store page. Why not add it to your wishlist so you'll be ready when it's released.
Khimera: Destroy All Monster Girls is Out!
---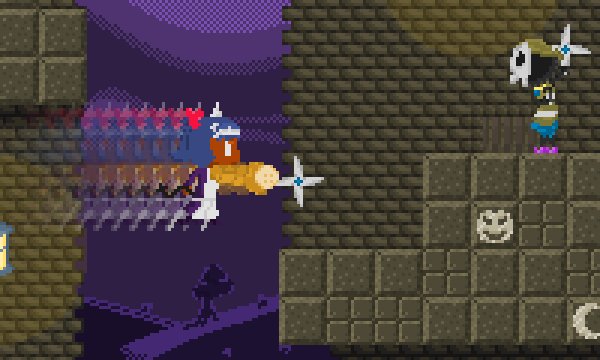 Finally after a slight delay, I'm able to announce that version 1.0 of Khimera: Destroy all Monster Girls is out and available for download right now!
Give the game a shot and let me know what you think on the forum. And don't forget that the game is also currently on Steam Greenlight. Whether or not the game makes it, it will always be completely free to play!
Many thanks to everyone who contributed to the game to help make Khimera: Destroy all Monster Girls one of Suits and Sandals' best games to date!
Vista Quest v4.1 and Khimera Steam Greenlight
---
Vista Quest got an update today, fixing a runtime error in the credits (thanks Moon). You can download that whenever if you like. No pressure.
In other news, Khimera, Destroy all Monster Girls is on Steam Greenlight right now. If everything works out, Khimera will be Suits & Sandals' first game on Steam, but don't worry it will still be completely free!
So if you've got a moment, please drop by and give us a yes vote so we can get ever closer to cornering the market on monster girl beat 'em ups!
Khimera: Destroy All Monster Girls
---
After about five months of secrecy, I'm pleased to announce Suits & Sandals' next game, Khimera: Destroy All Monster Girls! The game is just about done, it will be another week of polishing and fixing a few bugs and then we can release. For the time being, please enjoy this trailer!
Vista Quest Pocket featured on snowmaN Gaming
---
This cool dude featured Vista Quest Pocket on his Free Game Friday segment today. I love hearing about people enjoying the games we make. snowmaN actually has the 2nd best time in Vista Quest Pocket's race mode hall of fame. Give this guy a like, favorite and subscribe if you want to see more of his stuff.
Special thanks to RedBlast for the tip
Vista Quest version 4.0 Release!
---
Vista Quest was originally released in 2008. And only now on this day of January the 24th, 2016 does it finally have a pause feature! It is a glorious day for this game's like, two fans.
On top of that, we've also got a kick'n new OST in OGG format, put together by SypherAP. Full list of changes as follows:
Version 4.0 - January 24, 2016

New OST in OGG format by SypherAP, resulting in much improved sound quality.
Nullified potential for sound-related crashes on Windows 8 OS.
Fixed potential lag spikes related to gamepad engine.
Support for custom keyboard controls added.
XInput support added.
Controls, volume and screen size settings now save.
You can now skip the opening logo with 'S' or 'Q'.
Reduced Gorah's HP from 6 to 3.
Reduced Rutsubo's HP from 8 to 4.
Reduced the Darkness's HP from 8 to 6.
You can now pause (default key Q). You can edit your controls from the pause menu.
Featured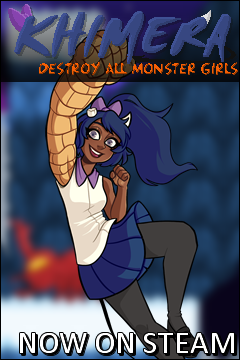 Player 2 is the fastest with 00:04:20.00.

Bob Hood is the champion with 72.