Space Soldier Nova
---
I softly announced my latest game on the forum last week. Space Soldier Nova is a small arcade game slated to appear as a sub-game in War Girl, but for now you can play the stand-alone version for free right now!
End of Year Stuff + Vista Quest Pocket 2.1
---
Happy Holidays my good buddies! I'd like to start by saying that the holiday tree event was another resounding success this year! I love seeing what kinds of different ornaments and gags the community comes up with again and again!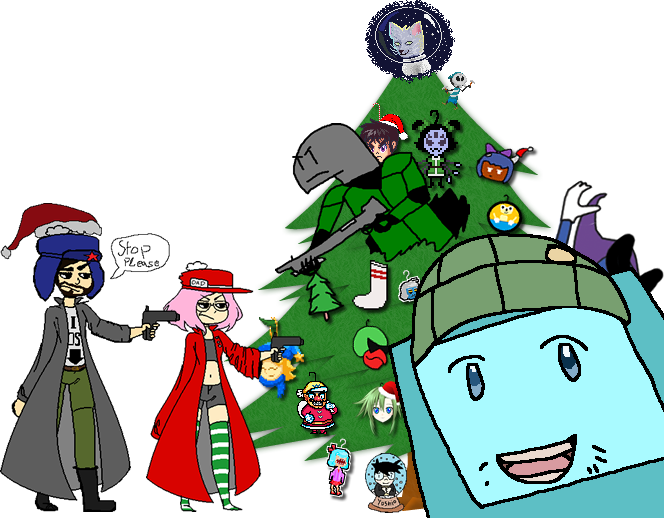 2016 will be out of our hair soon and while most would say it's been a pretty bad year, I don't think S&S has ever had it better! 2016 has been a year of firsts for S&S. Our first game on steam, our first game to turn a profit, our first game to break 5K, 10K and 15K downloads! Thanks to Khimera, in 2016 I finally decided to take on the next step and start preparing a game built from the ground up with the intention of being sold in mind! Thank you everyone and anyone from developers, friends, artists and players who have helped make Khimera the success it was! Here's to another amazing year!
But as we look forward, it's also important to look back on everything we've accomplished over the years. Today I'm releasing version 2.1 of Vista Quest Pocket:
Version 2.1

Fixed softlock on final boss introduced in 2.0.
Added additional checkpoint to 3-5.
Rutsubo statues give one second warning before firing instead of 1/2 second.
Minor Level Modifications.
Khimera: Destroy All Monster Girls Version 1.6
---
Version 1.6 of Khimera is out today. This version has some level fixes, bugfixes and even a new feature. The splits system is now fully implemented again. Not only are splits back and accurate this time, but you can now see how you're doing for an individual level alongside your overall time.
Version 1.6

Sped up excecution of Chelshia's pogo attack
Brought Squid HP from 2 to 1.
Fixed pizza charge particles sometimes being transparent.
removed some pit hazards from various stages
minor level modifications
moved Ragazza Plains on the map to the right, to be more in the center of the map.
Added split timer for race mode. Now the current stage's time is displayed above total race time.
Proper splits are now finally displayed on race results (I'm sorry!)
Fixed being able to unpause race timer on stage select.
24 Hour Make-A-Thon 2016
---
It's that time again! On Saturday, November 5th and Sunday November 6th from 12pm - 12am UTC I'll be live streaming two marathon game making sessions where I make a small video game, live on camera for YOU!
Since we crushed last year's goal of $200, I'm setting this year's goal to $500! It's lofty, but I think we can do it to it!
How to participate:
The biggest thing you can do is to just stop by the stream and show your support by watching/interacting. There will also be incentives (like the art thing last year) that you can potentially participate in and of course:
How to donate:
While the actual event isn't until November, donations are actually open today so you can pledge your support at anytime that suits you best! There are two ways to pay:
Via my Extra Life profile page - This one's probably the easiest since it goes directly to extra life, but you do need to enter some personal information (you can choose to remain anonymous and that information will not be shared). If you absolutely do not want to give extra life your information, then there's option B.
Via Paypal - If you donate to my paypal, I'll relay the payment to the extra life page. This method is not really preferred since we lose a bit of it in paypal fees and I gotta stop making to process payments, but I'll have the option available just in case! Make sure that you specify that its for extra life!
Throneless Demo
---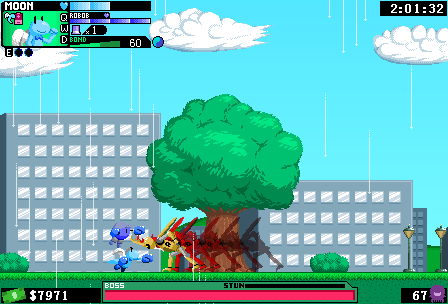 Hello! After several years of slow work, I'm happy to announce that the demo version of Throneless is finally here!
Feel free to post any comments on it on the Suits & Sandals forum or to my twitter, @BobMHood. I hope you enjoy a taste of this fast paced action experience!
Featured