The Revenge of the Wasp Woman

posted by Syaxamaphone
2015-05-19 00:41:25
Hey friends, it's been a while! The Revenge of the Wasp Woman has released today. You can play it right now!
Basically it's an infinite shmup where you play as this wasp person who really hates robots. Survive wave after wave of increasing difficulty while earning money and purchasing upgrades. Once you inevitably fail, you can submit your score to the online leaderboard.
Drop by the forum and let me know what you think, alright?
---
Mandew vs the Upside Down Machine Version 1.4

posted by Syaxamaphone
2015-03-08 19:58:14
Version 1.4 of Mandew vs the Upside Down Machine is out today. This version adds a new tutorial stage that you can play before the main story mode if you're new to the series. It will show you the basics: What helps, what hurts and how to use the spring jump.
Also some bug fixes and other misc changes for an overall better Mandew experience.
Fixed some sounds being too loud.
Added SFX for swinging hammer.
Added star effect and special sound to Spring Jump to diferenciate it from a regular jump.
Added optional tutorial stage.
Fixed display issue in credits.
Fixed Moon not actually being invincible with invincible setting on.
Added additional checkpoint in 3-2
Emgee only has four HP now, instead of five.
Belial jumps before firing first set of projectiles.
Minor level modifications.
---
UDM Reaches 150 Downloads; Gets LPd

posted by Syaxamaphone
2015-02-25 10:29:57
Mandew vs the Upside Down Machine has been out for about four months now and has already hit over 150 downloads between the main site and S&S's Gamejolt page. While UDM's lifetime number isn't as impressive as Ice Demon or Mandew vs the Colorless Curse, it's still rising steadily and will only increase in momentum when S&S takes Ai-kon 2015 this July.
Around the web, people have been playing the Upside Down Machine and doing their part to spread the word and I realy appreciate that. I'll embed a couple of videos that have found their way to me here.

These guys seem really determined


A wonderful playthrough of world 1


This guy went through almost the entire game. What a hero!
---
Game Listing Update

posted by Syaxamaphone
2015-01-29 00:18:16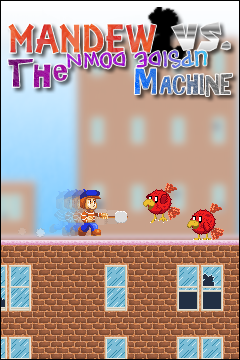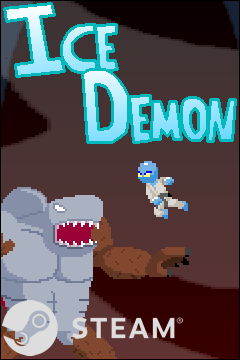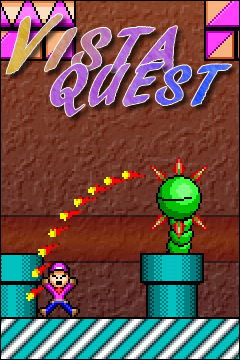 The Game Listing has been rearranged a little bit so they stand out more. Final Boss and Harvest have actually been moved to the arcade where from now on, really small single screen games will go.
---
For starters, Mandew vs the Upside Down Machine has updated to version 1.3 today. You'll be able to download the new version from the game's download page as per usual. Simply drag the new files over the old and away you go.
I'll be changing the site's layout a bit in the near future, so look forward to that.
Version 1.3

Nerfed Ardnaik placement in level 1-2.
Sound engine fix: when a sound plays, any instance of the sound already playing is stopped.
Removed stone hazard in 5-2 after first checkpoint.
Fixed fireballs interacting with electrical barriers in 5-4 and FINAL.
Reduced fireball's vertical momentumn on throw.
Hold UP to throw fireballs higher (but they will be a little slower).
---
This will probably be the last patch for a while. All of the kinks have been ironed out. I added the highly requested option to turn off the music credits and fixed a bunch of things.
Unfortunately scores needed to be reset, but the scoreboard as it is has been preserved in the hall of fame. Race times were not affected.
Version 1.2 - October 10, 2014

Added option to turn off the music credit shown when a song plays.
Fixed being unable to move diagonally during shooting segments in xinput mode.
Fixed missing level boundries in 3-4 and 4-2.
Fixed score not resetting when starting race mode.
Fixed race timer not counting during shooting segments.
Fixed level timer counting up in race mode
Ghillisuit fluff spawns body on death now.
reduced Azure's health by one hit.
Emgee and Megafire's bullets in world 5 no longer award points.
Only the first bullet from any cannon will award points.
Minor level modifications.
---