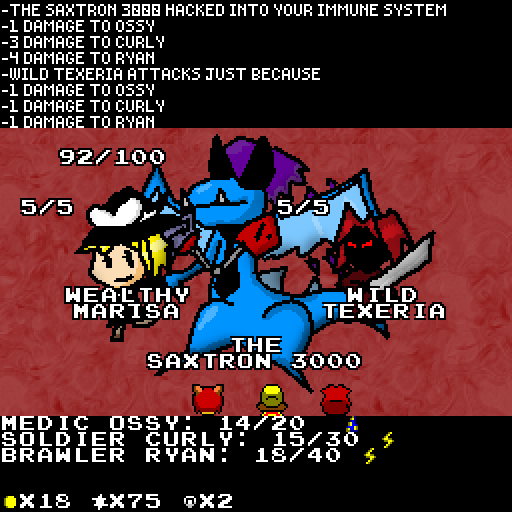 Click here to download
Those that remember the RP will probably understand the basic concept of this. For everyone else theres
the manual
.
I made this little guy over the course of three nights for Osrali and Bob's double fun birthdays.
I'm going to sleep now so I expect lots of good comments when I wake up.
Also when battles end, it saves the log which you can copypasta in this topic if you want.